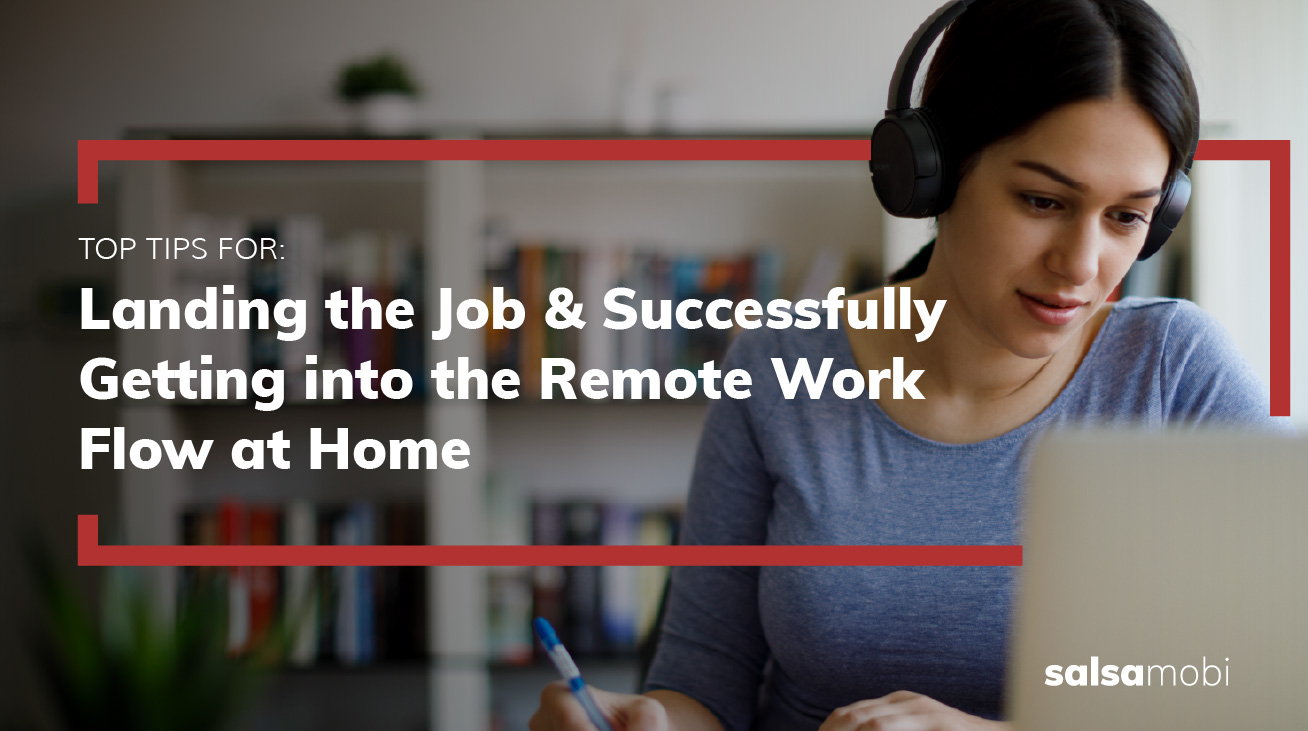 Within the past decade, more and more workforce members have gone remote and begun working from home. While this is becoming more and more possible for many careers, if you're looking into becoming a software engineer or are already in the field and wanting to work from home, you may be wondering: Can you work remotely as a software engineer?
Absolutely! Here are our top tips for landing the job and successfully getting into the work flow at home.
Why Remote Working Is Good for Developers
Working remotely has recently become very attractive for many members of the workforce for several reasons and is particularly beneficial for software developers. Working from home is shown to reduce work-related stress and the distractions from working in an office, improving focus and efficiency.
Remote work also allows developers to accept jobs based in many different locations all around the world. Finally, working remotely is great because it allows developers to be flexible with your schedule and maintain a healthy work-life balance.

Finding a Remote Job
Remote jobs for software developers come in lots of different forms with varying time commitments. From freelance jobs to finding a long-term job with one company, there are plenty of opportunities for you to find the remote job that sounds the most appealing to you.
Freelancing is an excellent option for someone who wants more flexibility or variety in their work. There are plenty of freelance marketplaces where hiring agencies or professionals can look for individuals and vice versa. Alternatively, recruitment agencies and other companies are consistently hiring remote software engineers.
Can You Work from Home as a Software Engineer?
You may be wondering: Can software engineers work remotely? Totally! Software development is a field that doesn't require constant physical interaction with coworkers and can be done mostly independently.

Starting a Remote Job
Now that you've got the job, it's time to set yourself up for success! But where do you begin? You can start by setting up a new workspace in your home to signal to yourself that you are beginning a new job. Having a space that is conducive to focus and your work is a great place to begin.

Additionally, learning how and when your boss, coworkers, or team want to communicate virtually is an important first step. Whether it be by email, video chat, or phone, getting an idea of when you can expect to hear from or report to your coworkers will give you a good starting place for setting up a solid work schedule.

Initial Challenges of Working Remotely
While working remotely can reduce some of the distractions you may encounter within the workplace, it also may bring about distractions that you didn't consider, such as pets, family members, or household chores that might be on your mind. Having a quiet place in the home made explicitly for your remote work helps manage these distractions.

Additionally, if you are working in different time zones than your coworkers or aren't communicating with your coworkers much at all, it can lead to problems with collaboration. This can be remedied by making time and a conscious effort to reach out to others for their help and ideas.

Getting Better at Remote Work
There are several changes you can make to your work-from-home lifestyle to improve your remote working.
The first is overcommunication: constantly communicating with your coworkers about what you've done or what you may need help with will give you a stronger sense of community and will help strengthen your work from the get-go, rather than doing it wrong and having to make extensive revisions later.
Another helpful tip is to find a mentor. A mentor can be anyone within your company or field that you feel has the wisdom to share with you. Reaching out, asking for advice, and developing a relationship with someone who can help when you need assistance are great ways to improve your work and work-from-home skills.
Remote Tools
Tools made for remote working are also significant assets that will step up your work-from-home game. Downloading and utilizing tools like Slack, Zoom, and GitHub are great ways to communicate with your coworkers and manage your work. Many of these tools have screen sharing or collaboration functions that will help you work in real-time with your team members and foster a sense of community.

Living Your Best Remote Life
Working from home can be much more comfortable and relaxing than working in an office. You can live your best remote life by dressing comfortably for the workday, taking breaks to go outside or exercise, keeping healthy snacks in the house, and ending the workday at a set time each day.
Working Asynchronously
Asynchronous working is a way to organize your tasks so you can work the most efficiently with the fewest interruptions. It consists of three main phases: Planning, Communication, and Action.
Planning
Plan your work so that you are breaking tasks into even smaller tasks so you can produce more work as frequently as possible. This will help you maximize your time and get all of your tasks completed without feeling overwhelmed.
Communication
Picking a form of communication with your team and sticking to scheduled communication methods or times will help you better plan your workday with no interruptions or unexpected calls or meetings. Being concise with your messages will give you the best responses from your coworkers.
Action
Always be working! If you are waiting on someone's response or are unsure of how to proceed with one task, move on to something you can do. This will also maximize your time and help you produce your best work.
Staying Healthy with Work/Life Balance
One of the most significant benefits of working from home is that you get to have a flexible schedule that allows for comfort and fun. However, the blending of home and work can become blurry and if you aren't careful, work can interfere with home life.
You can keep the two separated and healthy by taking scheduled breaks to reduce stress, having an ergonomic and comfortable workspace that is made only for working, setting boundaries with your coworkers about when they can and cannot reach you, and taking the time to communicate with your team. These tips will help you work and live comfortably and efficiently.