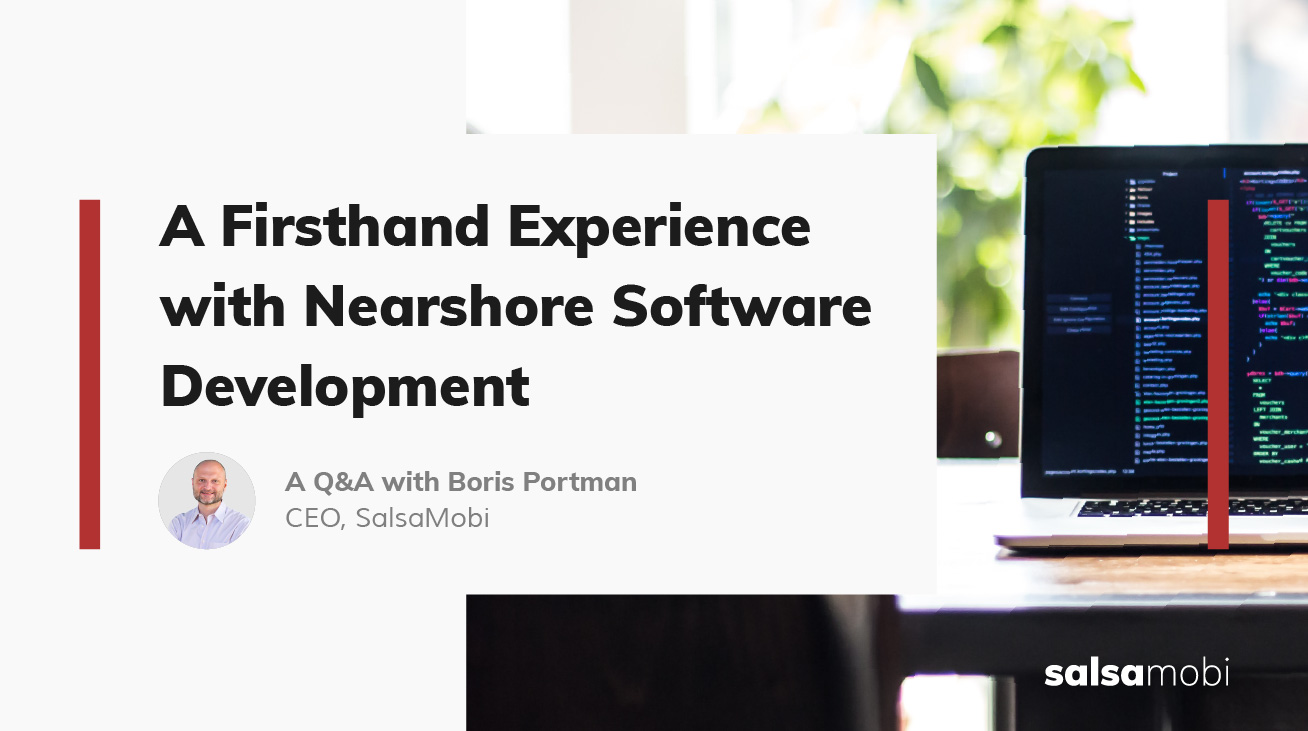 A Firsthand Experience with Nearshore Software Development
Cost Savings with Nearshore Software Development
How can nearshore software development help you conserve costs?
We typically see at least a 30% cost savings for an equal-caliber software engineer in Latin America compared to one in the US. For example, a fully "burdened" cost of a senior engineer in the US includes recruiting, benefits, employer taxes, etc.—raising the costs for the first year to almost double what it would cost for a senior engineer in Latin America. We have seen cheaper resources in other time zones but have focused mostly on nearshore markets as they provide the sweet spot of value and cultural fit for most of our clients.
How Nearshore Recruiting Works
How do you recruit nearshore talent?
Although working with resources in other countries used to be synonymous with "outsourcing," recruiting remote talent to work directly as part of the core team has now become mainstream. True outsourcing—giving a set of delivery requirements to a vendor's project manager to scope and execute, often opaquely—is becoming much less common, compared to working directly with remote talent.
Recruiters and hiring managers are best served by thinking of nearshore recruiting as part of the standard recruiting process and budget, while outsourcing should be thought of as a separate business process.
Nearshore recruiting, like onshore recruiting, has the same functional funnel of brand awareness, sourcing, engagement, assessing, interviewing, etc.
As with onshore recruiting, it often makes sense to partner with a talent agency that knows the target talent markets. Generally, you will pay either a one-time, upfront fee or an ongoing premium on the resource's compensation. And as with onshore recruiting, a company may choose to hire directly, contract, or contract-to-hire.
The other key question is employment law compliance. A nearshore resource is typically not a US resident and does not file tax returns with the United States IRS, but with their own tax authority. A talent agency can help companies navigate tax compliance as well as other legal matters, such as IP protection. Even if a company chooses to establish the costly and often distracting burden and overhead associated with staffing abroad—with related professional accounting, HR, and legal services—working with the right talent agency partner can help companies realize the benefits of working with the wider resource pool of multiple nearshore countries.

Why would a company decide to recruit nearshore?
The upside nearshore recruitment is better, faster, more cost-effective talent—usually with very little downside. If a company is open to or has already embraced remote work, nearshore talent is not very different from other kinds of remote work in the same or similar time zone. It is smart to take advantage of the much larger, more diverse, and usually more cost-effective talent pool that now fills the same needs as the local-only talent.
What's the difference between nearshoring and offshoring?
Nearshoring involves working with resources in nearby countries. For the United States, this typically means working with talent in any other Western Hemisphere country. In today's remote-first work culture, the culture and time-zone fit makes nearshore talent feel much more like local talent, compared to talent in more remote time zones

Training a Nearshore Software Developer
What is the onboarding and training experience like with a nearshore developer?
It is best to make onboarding and training of nearshore workers consistent with the onboarding and training of remote onshore workers. Whatever you would do to onboard a remote worker in, for instance, another city in the US, you should probably do for your nearshore workers.
The most significant differences are pretty minor: things like the shipping of equipment and accommodating holidays in nearshore countries, but outside of that, our experience shows it is best to try to make all talent feel like they are going through the same training, onboarding, and collaboration processes.
How do you work around the different time zones and cultural and communication barriers associated with nearshoring?
Nearshoring provides relatively few time-zone headaches. Central America and most of Mexico are on Central Standard Time. Some of South America is in the same time zone as the East Coast in the US, with other areas being one or two hours ahead of that.
In the case of SalsaMobi, many of our software engineers already have experience working for US companies, so there are few cultural and communication barriers. Also, we assess our engineers for technical, cultural, and English communication fit.
As with all talent, the key is creating a culture of open communication.
---

Work with a Recruiting Agency
In SalsaMobi's case, we take care of most of the non-core functions of our client companies. We conduct international recruiting to deliver talent better, faster, and at better value than local talent recruitment options. We have spent over a decade in many nearshore countries, building large pools of vetted talent as well as providing a logistics service to enable US companies to simplify the hiring process and maintain compliance via a single 1099 corporation-to-corporation relationship.
If readers want to know more about us, or about nearshore staffing and staff augmentation, please get in touch. We'd love to hear from you.